Keyline Christian Research Pty Ltd (KCR)
An Australian Company dedicated to Bible research with particular emphasis on:
Biblical geography, mapping, history and spiritual significance.
Keyline Christian Research was registered in 2005 and became a Company in 2014. There is a Board of Reference for accountability.
The Director
Trevor Harris has an Honours degree in Architecture and a Masters degree in Urban and Regional Planning. He has practiced Architecture and Planning for 44 years, 23 in Government and 21 in Private Practice. He has designed and managed a wide range of projects in both fields. A practicing Christian for 50 years who has been a member of four different Churches. Currently a member of the Baptist Churches of South Australia. He has travelled extensively in the Middle East visiting most of the countries. He has conducted research trips to the Middle East visiting Bible sites with team members. This includes:
Engaging in research of Bible sites examining historical documents and archaeology.
Developing a passion for Bible history and its reliability.
Studying Bible geography with topographical analysis and logistics.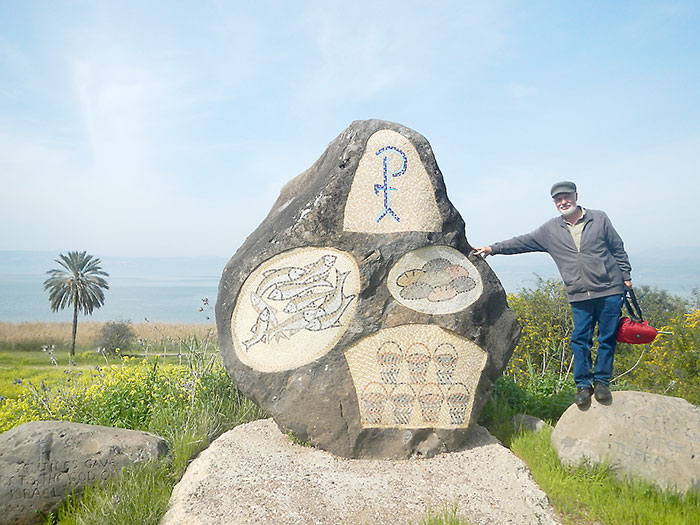 Trevor Harris by the Sea of Galilee near a memorial to Jesus miraculously feeding 4,000 people